Welcome to Level 5
(Please see the curriculum)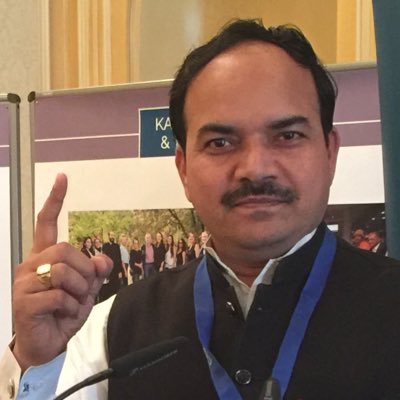 Acharya Ram Gopal Dixit is a Renowned Yoga Guru & Meditation Expert, Advance Neurotherapy Specialist and Health Consultant at Rashtrapati
Bhavan, He is a Social Activist who has been offering his services to mankind for over 26yrs. in the field of health care.
His mastery in Yogic science of curing diseases without medicines has benefitted more than 50Lakh people one to one across India. & 11cr. People Aware by social media | He has delivered numerous key note speeches at Rashtrapati Bhawan, Parliament House & Delhi High Court on Yogic Neurotherapy and other Health topics | Also have rich experience in training & treatment in Yoga and Advance Neurotherapy.
Dr. Lajpatrai Mehra – Father of Neurotherapy, credits Sh. Dixit for his edication, for providing recognition to Neurotherapy at large scale and for becoming a part of spreading this amazing revolution in the field of health.
List of lovers of Acharya Dixit is very large. It includes leading allopathic
doctors, judges, ministers of the cabinet, various great leaders and many
others from various sections of society. He has organized countless seminars, workshops & camps like Yoga & Meditation, Naturopathy & Alternative Therapy Camp, Body Balancing Workshop at Corporate, Institutions, Schools & College Levels.
In 2016, the 3 Occupational Qualification Pack (QP), National Standard (NOS) for Traditional Medicine / Neurotherapy for self-reliant India campaign wash created by making them a unique and unprecedented work of validating them with the Ministry of Skill Development and Entrepreneurship, Government of India.